1st Thursday! is Sustainable Tulsa's monthly open-to-the-public meeting offering individuals an opportunity to network, enjoy lunch, and hear presentations from local, regional and national sustainability leaders. This is a great opportunity to learn about sustainability activities in the Tulsa area and to share with others how your organization is working towards sustainability. Meetings are free and are held on the first Thursday of every month at Tulsa Community College's (TCC) McKeon Center for Creativity * at 910 South Boston Avenue in Tulsa. Join us at 11:30 a.m. for lunch and networking, and stay from 12:00 to 1:00 p.m. for the presentation. Coffee and water provided. Please be sustainable and bring your own container for coffee and water. *Events marked with * are held at alternative locations.
SCHEDULE:
Thursday, May 2nd —  Monarchs, Milkweed & Pollinators
Presenter:
Jane Breckinridge, Co-director of Tribal Environmental Action for Monarchs (TEAM)
Date: Thursday, May 2nd
Time: 11:30 am – 1:00 pm
Location:
910 South Boston Ave, Tulsa OK 74119
Cost:  FREE, open-to-the public
Monarch butterfly populations have plummeted at an alarming rate. Oklahoma is centrally located in the Monarch migration flyway, which means our community has a responsibility to help avoid extinction. Join us to learn how you can take simple steps to create a backyard Monarch way station, avoid pesticide use, and get involved in Oklahoma's statewide pledge to help Monarchs and other pollinators. Attendees will walk away with milkweed to create or add to their own pollinator garden!

PRE-REGISTRATION NOT REQUIRED
Ways to watch:
Live stream the event
View past events here.
Our Sponsors: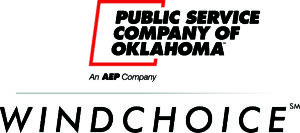 ---
Past speakers and presentations:
2018:
Michael Patton, Land Legacy, "2018 Resolutions"
Nathan Pichard, Restoration Collective, "Urban Farming"
2017:
Carla Grogg, Grogg's Green Barn, "Stop! Collaborate and Transition…"
Michael Patton, Land Legacy, "Green Space Matters"
Noah Roberts, The Water Co., "Recycling Isn't the Answer"
Jane Breckinridge, Euchee Butterfly Farm, "Monarchs are in trouble, but you can help"
Jay Pruett, The Nature Conservancy
Shanese Slaton, 36 Degrees North
City of Tulsa Leadership Panel
Daniel Sperle, Tulsa Bike Share
Hollis McAllister and Jessica Withington, TYPros
Mark Bays, Oklahoma Forestry Services
Matt Carney, Root Tulsa, "Happy Holidays: Green Gifts Edition"

2016:
Scott Phillips, Rawspace
Steve Grantham, Up With Trees, "Tulsa's Urban Forest"
Blake Ewing, City of Tulsa councilor, "Vision Tulsa Campaign"
Monarch Initiative of Tulsa, "Need More Milkweed?"
Tim Lovell, Tulsa Partners, "Resilience For All: Building a Sustainable Fortified Home"
Rebecca Butcher, The Mine, "Innovation and Solutions"
Tulsa Hub staff, "The Hub: Changing Lives Through Cycling"
Francis Renewable Energy Staff, "New Energy Economy"
INCOG & Tulsa Area Clean Cities, "Next Generation of Electric Cars"
Grant Gerondale, Sand Springs Parks & Recreation Services, "Keystone Ancient Forest"
Ric Kotarsky, Tulsa Zoo, "Tulsa Sustainability Leader!"
Eileen Bradshaw, Community Food Bank of Eastern Oklahoma, "Hunger and the Triple Bottom Line: People. Profit. Planet."
2015:
Ann Patton, writer and consultant, "The Tulsa River"
Mellissa Gray & Kriste Shrieve, City of Tulsa, "Voluntary Low Impact lead by the City of Tulsa"
Scissortail Farms, "Scissortail Farms serving Tulsa through their aeroponic / hydroponic farm"
Nathan Pickard, The Restoration Collective, "Restoring a Balance"
Jane Ziegler, Wild About Tulsa, "Get Wild About Tulsa!"
Tulsa Urban Wilderness Coalition, "What do Tulsa Urban Wilderness Coalition and Turkey Mountain have in common?"
Crow Creek, "Revitalize our Shared Resource"
INCOG and Tulsa Area Clean Cities, "EV (electric vehicle) and U"
Sarah Kobos, "Sustainable by Design… or Not"
David Redhage, Kerr Center for Sustainable Agriculture Oklahoma Pollinator Preservation and Education Program, "Pollinators are in Decline"
Kerry Rowland, PSO "Power Hours"
Fab Lab Tulsa, "Fabulous Green Gift Lab"
2014:
Graham Branin, City of Tulsa; Julie Graff, LandPlan, "First Low Impact Development  Competition in Tulsa!"
Carla Grogg, Grogg's Green Barn, "Edible Landscaping"
Claire Farr, Engineered Systems & Solutions Inc. (ES2), "Oklahoma Energy Plan 20% in 2020"
GO Plan staff, "Be the voice to connect your neighbor with the Tulsa area trail system!"
Johanna Burton, Seed Commons, "Seed Saving, Seed Sharing, and You"
Eric Swafford, Rural Development of Outreach for the Humane Society of the United States (HSUS), "Right to Farm?"
Eric Pollard, Tulsa Area Clean Cities, "Alternative Fuels in Tulsa"
Team B.A.M. –  Kenton Grant, Grant Consulting; Scott Pardee, Pardee Construction; TriArch; Terrell Verda, "B.A.M.!"
Community Environmental Working Group
OK Brownfields Conference
Rabbi Marc Fitzerman-Blue, B'nai Emunah – Altamont Bakery, "A Better World Through Baking"
2013:
John Madden, GreenBlitz & Paul Kane, Home Builders Association, "GreenBlitz and you!"
Patrick Green, Tulsa Community College NE campus and Center for Energy Excellence, "Green Jobs Training in Tulsa"
Claire Roby & Vanessa Thompson, TYPros Sustainability Crew, "Go Green in 2013"
Guy de Verges & Kristin Ruyle, de Verges & Associates Environmental Consulting, Inc., "Little Known Tricks"
James Wagner, INCOG, "Bike Trails Connectivity and Bus Rapid Transit Coming to Tulsa!"
Katie Plohocky & Scott Smith, R&G Family Grocers, "Food deserts, food security, equity and equality in Tulsa"
Lance Delk, Harley Hollan, "Un-boxing Day!"