1st Thursday!
May 3, 2018 @ 11:30 am

-

1:00 pm

Free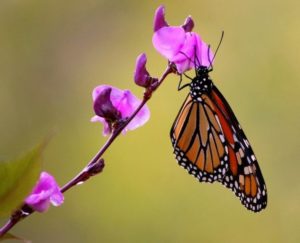 Why Monarchs?  There are many reasons why Monarchs have become a "spokesperson" for the Earth.  From the beauty and intrigue of their life to the scientific data that recognizes them as a valuable environmental indicator.  Join us as we dig deeper into the mystique of the Monarch.
Our panel is a group of 3 exciting individuals representing many types of efforts implemented in Oklahoma to save the Monarch butterfly.
We will first hear from Jay Pruett, Nature Conservancy Director of Conservation Oklahoma Chapter representing the Oklahoma Monarch & Pollinator Collaborative, who will discuss the sad truth around the decline of the Monarch population and what Oklahoma is doing to try and help.  Next we will hear from Christina da Silva, Community Development and Policy Assistant with City of Tulsa.  She will celebrate the recent Mayor's Monarch Pledge and Proclamation of Monarch Day in Tulsa!  Thirdly, we will hear from Ric Kotarsky, Curator of Wildlife Conservation and Scientific Advancement at the Tulsa Zoo and Chairman of The Monarch Initiative of Tulsa.  He will help us understand how we can start our own Monarch garden at home or work and where we can find the right types of plants!
It doesn't end there!  We have many booths of experts representing local organizations who are also making a difference in places we drive past and visit every day!
So this 1st Thursday is for you if:
you want to add some Milkweed to your landscape to attract Monarchs, we will be giving 1 Milkweed plant away for every pledge on www.okiesformonarchs.org
you are a Scor3card member, coach or adviser: you can earn points
you want to become more involved with organizations helping Monarchs
you are just curious about all this
Click here to register and order lunch!