1st Thursdays!
June 7, 2018 @ 11:30 am

-

1:00 pm
So many of us love the idea of more local foods! Why wouldn't you want fresh locally grown and produce foods. Healthy options for you and your family, investing in a our local economy, and often better for the environment by less food miles traveled are just a few reason local foods are good for Oklahoma.  So what are some of the barriers to increasing local foods in our homes, our restaurants, and our schools? This next 1st Thursday we will  explore some of these barriers and opportunities including how we can rebuild our rural communities and encourage young new farmers. We will discuss how vital communication pathways are from farmer to chef to wait staff to customer in order to support a local foods economy.   Our expert panelist are ready for your questions and let's put more local foods in our day! Come celebrate Local Foods Week with us at our next 1st Thursdays!
Barry Jarvis
Barry Jarvis is a dad, husband, video producer, publisher, scientist and cook. All four of his grandparents had an active role working the land and honoring the natural rhythm of local seasonal eating. Those lessons have fueled his life passions as founder of Brother Tree Pictures, Publisher of Edible Tulsa, and co-founder of Agruity.com, a marketplace for local food. He holds degrees in Botany with Environmental Science and Culinary Arts. Barry lives in Tulsa with his wife and 3 energetic boys.
Barbara Crane
Co-owner, along with her husband Ron, of Crain Dairy / Wagon Creek Creamery near Helena, Oklahoma.  The Crains have been dairy farming since 1991, and have been processing the milk from their grass fed dairy herd since 2005.  They produce a variety of dairy products including Greek yogurt, butter, and cheese.  They also produce grass fed beef, eggs, and make a variety of products in their on-farm commercial kitchen.  The Crains have 6 children and 4 grandchildren.
Kevin Snell
Kevin is Chef at Amelias and  has been working in the restaurant industry for 15 years traveling from humble beginnings doing dishes at a fast paced Tex-Mex restaurant, to managing the Stonehorse Café kitchen with Tulsa legend Tim Inman.  Master Chef Francis Mallmann, who cooks only over the open flame, is a major influence of his, and is where he draws many of my menu concepts.   He owes his affinity to fresh ingredients to his father who made it a priority to expose him to the outdoors as much as possible, taking him on annual camping trips to different parts of the rocky mountain range, and along the way they fished and ate their catch daily.
Rita Scott
Riata is the Outreach  Coordinator for Ok Farm and Food Alliance and widely regarded as a champion of local food in Oklahoma, Rita oversees the outreach and program management for the Alliance from her location in Bixby, Oklahoma. Rita has produced local foods, managed farmers markets, spearheaded the Buy Fresh Buy Local initiative, Farm to School trainings, Local Food Week programming, and consulted with local food producers and stakeholders on marketing, accessibility, production, and education. With a horticulture degree from Tulsa Community College, Rita has raised vegetables and livestock, provided landscape and design services, and presented at local food conferences across the nation.
New at 1st Thursday!
The 1st Thursday! program is evolving. Check out the new elements below.
Listening Sessions 
We are happy to introduce a new element to 1st Thursdays! Sustainability is a conversation. And we want you to be a part of that dialogue. Listening Sessions are an extension of the discussion that takes place at each 1st Thursday! We invite you to the table during lunch and after the presentation. Find out how you can participate at the event. Look for the listening session signs.
Lunch
Please note that lunch must be 
pre-ordered
 from Chimera Cafe and will not be available for purchase at the event. The price to purchase a meal is now $11. You can now include multiple pre-orders in the lunch cart for your guests.  The window to place your order will close at end of business day before the event. Please be aware that if you are unable to make the event after submitting your pre-order, we will not be able to give you a refund.
Coffee
There will be coffee!
Location
The 1st Thursday! program is hosted at TCC's McKeon Center for Creativity, which is located on the corner of South Boston Avenue and East 10th Street in downtown Tulsa. Parking is free in all TCC lots or available in metered spaces along Boston Avenue.  For driving and parking directions, please visit the McKeon Center for Creativity's 
website
.
_____________________________________________________________________________________________________________
1st Thursday! with Sustainable Tulsa is a chance for you to meet and greet with your community and learn about sustainability happening in the Tulsa area and across the state, with a new guest speaker each month. Come learn, share, and network!
Click here
 to receive regular updates on 1st Thursday!
Thank you to our 1st Thursday Sponsors!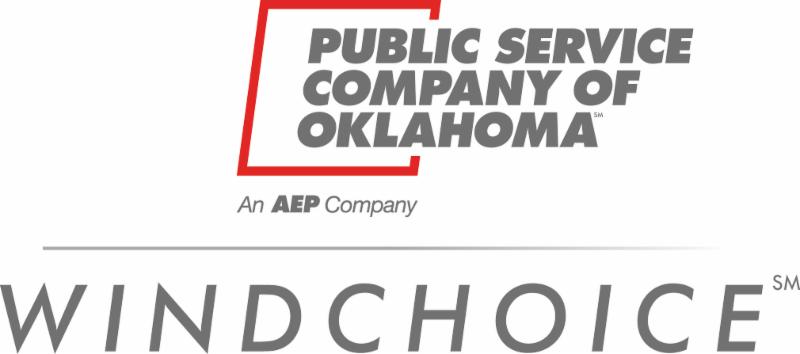 _____________________________________________________________________________________________________________
Sustainable Tulsa is leading area businesses and individuals
through a new era of sustainability.