Topic:  Sustainability & Entrepreneurism
Presenters:
Natalie Deuschle, Lobeck Taylor Foundation
Robbie Wing, Mother Road Market
Dr. Kathy Campbell, Kitchen 66 Launch Member
Date: Thursday, April 4
Time: 11:30 am - 1:00 pm
Location: Mother Road Market, 1124 S Lewis Ave, Tulsa, OK 74104
Cost:  FREE, open-to-the public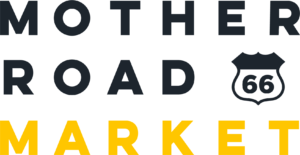 As the challenges of balancing between economy, environment, and society has grown more difficult to maintain, the role of the entrepreneur as visionary that can shape a community. Entrepreneurs have the ability to create a new business model–a sustainable model–that consumers are beginning to demand. In this 1st Thursday we hear from leaders that helped launch the entrepreneurial market and why Mother Road Market is important to Tulsa, the challenges and successes of creating a sustainable cooperative space, and a recent graduate from Kitchen 66 entrepreneurism launch program.
We encourage participants to arrive early and explore the many delicious lunch options at Mother Road Market.  Join us on the patio for networking prior to the presentation starting at 12:00 pm.

PRE-REGISTRATION NOT REQUIRED
Topic:  Solar and Battery Technology
Presenters:
Steve Elmore, Sr. Vice President, Francis Solar
Kyla McNabb, Director of Business Innovation, Spiers New Technologies
Jason Grunin, Assistant Vice President  and Director of Business and Energy, University of Tulsa
Date: Thursday, May 9
Time: 8:00 - 10:00 am
Location: University of Tulsa, Allen Chapman Student Union, 440 S Gary Ave, Tulsa, OK 74104
Cost:  $25 per person; Free to Business Members
In this session on solar and battery technology you will learn:
What role is solar energy taking on in Oklahoma, nationally and globally to reduce our reliance on traditional energy sources?

Successes TU has seen since installing solar technology.

Advanced battery packs from hybrid and electric vehicle applications.

How end of life battery recycling is being addressed in the United States.
REGISTER HERE FOR THE B2B. Registration required.
Tours of the TU Case Tennis Center solar installation system offered at the end of the event. Limited to 20 participants. Registration required. Participants must wear closed toed shoes and be able to climb a ladder safely. REGISTER HERE FOR TOUR.